Q100 2.4GHz Radio
The Q100 is the ideal radio for this model, with all the functions you need mapped straight on to the ergonomic radio.
Dual rates, full trims and more make it completely customizable and the twin LEDs make it easy to keep track of what flight mode is active. Plus, thanks to the interference-free 2.4GHz SLT™ system, you can fly with all your friends without ever losing signal!
700mAh 1S LiPo Battery & Charger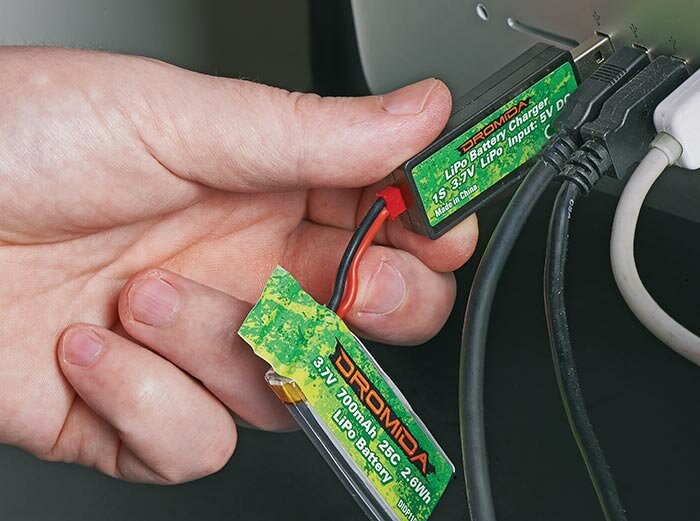 The 700mAh 1S LiPo battery plugs directly into the high-output USB charger to get you back in the air quickly and easily. Flight times of 12-15 minutes are possible with the included battery on each charge.